Prof. Dr. Johannes Hamhaber
ITT –TH Köln – Professor at ITT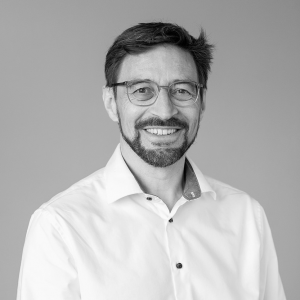 Prof. Dr. Johannes Hamhaber works as a Professor for Regional Management at the Institute for Technology and Resources Management in the Tropics and Sub-tropics (ITT) at TH Köln (University of Applied Sciences) in Germany since March 2008. As a human geographer, he has specialized in urban sustainability and natural resources sociology and governance. With extensive international experience in teaching, he currently coordinates the curricular development of an interdisciplinary, global master program on Resource Efficient Cities (IMaREC) in a consortium with universities from Egypt, Indonesia, Mexico, and Kenya. Johannes also coordinates the project Competencies for Entrepreneurship and Employability Opportunities (CEO) with the Ain Shams University in Cairo, Egypt.
His main lines of research and teaching are related to Participatory Planning and Natural Resources Management, Sustainable Urbanization, Energy Policy, political economy of infrastructure (water and energy), Eco-Balancing Tools and Empirical Social Research.
He was in 2016 one of the leaders in the scientific consortium of the project "Sustainable Urbanization in the Paris Agreement" under the lead of the Network RecNet – Recycling the City. Johannes studied geography, law, and natural resources management at the Universität des Saarlandes, Germany, and Simon Fraser University, Canada, and acquired his PhD from University of Cologne with a dissertation on multi-level conflict analysis in energy systems. He is also a member of the German association of Geographers, and the global resUrbe platform for urban systems and resilience.
Sandra Avendaño
ITT –TH Köln – Project Coordinator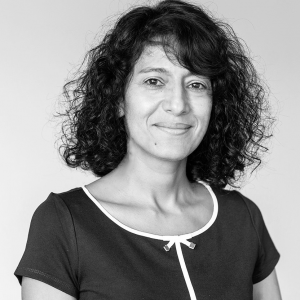 Sandra is project coordinator and researcher at the Institute for Technology and Resources Management in the Tropics and Sub-tropics (ITT) at TH Köln (University of Applied Sciences) in Germany. She is responsible for the coordination of the German-Mexican Double Degree Master program "ENREM", as well the project "Strengthening the Climate change, ecosystems and livelihood nexus in coastal zones of Ecuador".
She has over 15 years of experience as project manager of international research projects, and coordination and implementation of international seminars, education and capacity-building programs (face-to-face and blended learning) on topics related to natural resources management. Sandra has extensive work experience in the areas of quality and environmental management systems in the food industry, sustainability of food production systems and value chains, as well as in research projects on zero-emissions in the agribusiness in Colombia and Brazil. Since 2016, she has been responsible for the organization and development of preparatory courses in a social and vocational rehabilitation center for adults with health problems.
Sandra has a Master of Engineering in "Technology in the Tropics" from TH Köln and a Food Engineer degree from Colombia.
She enjoys hiking, reading, but one thing she like to do as a hobby is handicraft work.
Dr Sudeh Dehnavi
ITT –TH Köln – Researcher, Lecturer and Project Coordinator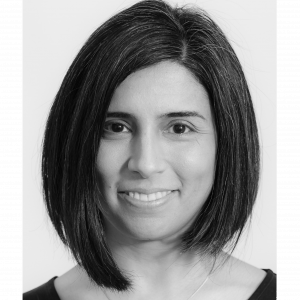 Dr Sudeh Dehnavi is a researcher, lecturer and project coordinator at the Institute for Technology and Resources Management in the Tropics and Sub-tropics (ITT) at TH Köln (University of Applied Sciences) in Germany. She is currently the coordinator of the IWRM MENA program and the "Water Security in Jordan from Data to Decision" project at ITT.
She is an expert in sustainable development of food and water systems especially in the fields of natural resources and agricultural economics, and food and water security and sustainability entrepreneurship. Her experience is focused on strategic planning and scientific coordination of international development projects and networks, and the design and implementation of international scientific conferences, science-policy dialogue workshops, and educational programs and excursions.
She is always on the lookout for new ideas and methodologies in resource management – so if you have any, contact her.
When she is not educating the next generation of water managers, she enjoys hiking, travel, organizing excursions, making documentaries, and PS4.
Dr. Mariana Buendía Oliva
UASLP – PMPCA – Lecturer and Project Coordinator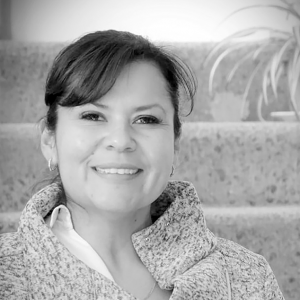 Mariana holds a PhD in Environmental Sciences from the Autonomous University of San Luis Potosí. Her main lines of research are related to environmental education, educational resources, and sustainable evaluation.
For the last 14 years, she has carried out activities related to the organization, design, teaching, and tutoring of courses (in-person and remote) on topics of environmental education and sustainability, design of educational materials, and project development. Since 2011, she has been teaching the subjects of Microeconomy I, Environmental Economy, Sustainable Development and the Company and its Environment at the Schools of Economics, Sciences and Engineering in the University of San Luis Potosí.
Since 2016, she has been the coordinator of the education and research axis of the Office of the Environmental Agenda of the Autonomous University of San Luis Potosí.
In 2019, she became a member of the National Academy of Environmental Educators in Mexico and has participated as co-editor of the Mexican Journal of Environmental Education Jandiekua.
During her career, she has written several publications in indexed journals and two chapters of books.
Mariana is currently a guest advisor to UNESCO's regional office for Central America based in Costa Rica and the German Society for International Cooperation, GIZ, for the northwestern region in Mexico.
Mauricio Jahn
ITT –TH Köln – Research Assistant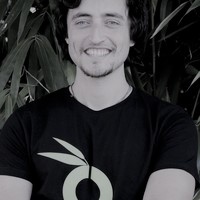 Mauricio is a research assistant and student of the master's program NRM at the ITT, TH Köln. He has a Bachelor of Science in Business Studies and Economics from the University of Konstanz.
After his bachelor he coordinated the pilot phase of a research project conducted by the University of Konstanz in cooperation with Colombian universities, on-site in Bogotá, Colombia. Afterward, he worked on the upscaling of the same project: a youth mentoring program, aimed at children from difficult socio-economic backgrounds.
In 2020 he worked in the field of product and supply chain management at pandoo GmbH, which is a "green" startup with the mission of reducing plastic pollution and deforestation by consumer goods and disposables.
In his spare time, he enjoys going on hikes, sport-climbing, bouldering, reading a good book, and traveling.
Aline Bussman
Co-Director of cewas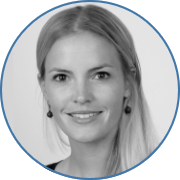 Aline is the Co-Director of cewas. She has more than 12 years experience as a resource management expert and business development trainer and her regional expertise lies in the Middle East, North and Eastern Africa, where she has been based for many years. Aline coordinates and manages all cewas activities in the Middle East, with a strong focus on environmental business development & ecosystem support programs in the region. Based on her experience in entrepreneurial support, she has developed comprehensive sector-specific ecosystem strategies in several MENA countries and initiated partnerships and coordination platforms to enhance innovative finance mechanisms, talent growth, and specialized business support. Aline provides tailored technical and business support to high-potential start-ups at the incubation and acceleration stage. In the context of long-term support programmes, Aline has been the lead trainer and coach for more than 50 start-ups and companies in Jordan, Palestine, Iraq and Lebanon over the past four years. She has an extensive water, environmental, and business-related network and an impressive amount of knowledge she can draw upon to scale sector-specific businesses and support the development of respective markets.